Day 48: 22 March 2013
22:58: Once again, I'd like to write more than I'm probably going to. Like I had hoped, I was able to get the modal dialog box up and running. New screenshots, and new daily build.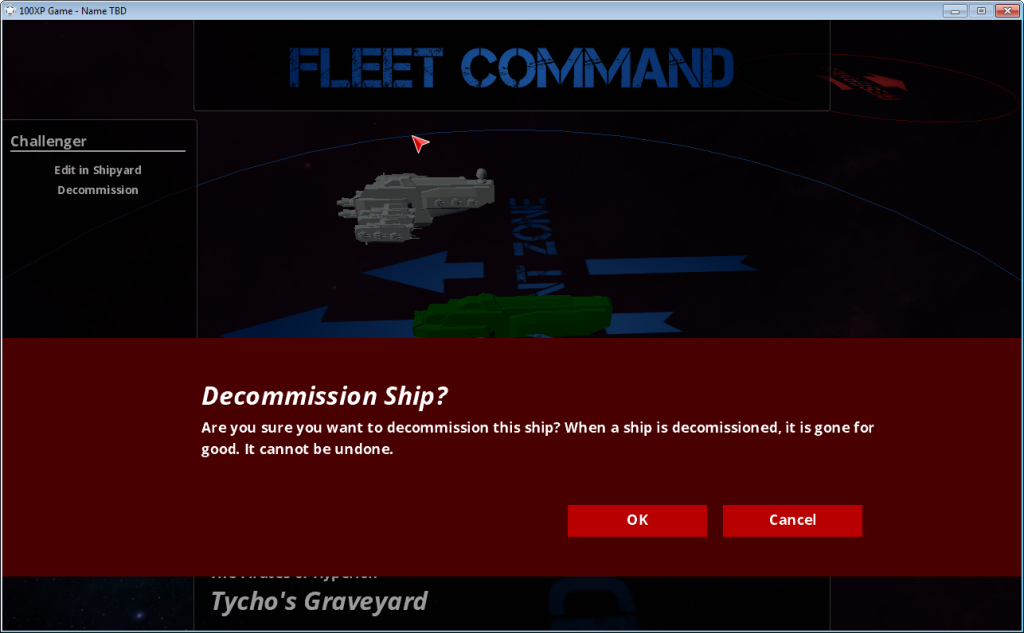 It does seem like selection in the shipyard is being more… aggressive… than it has been. I wonder if I broke something.
Anyway, tomorrow, I should be able to start addressing using your own little fleet in the combat engine.