Day 45: 19 March 2013
21:11: It feels like another fairly late day, but I think there's enough time to get some interesting things accomplished. Starting with getting ship parts to quit floating in the Fleet Command screen. I actually know what's causing this (the way they're attached in the Shipyard screen) and I think it will be fairly easy to address.
22:36: Well here's the Fleet Command screen working a little better. I've built three different ships for my fleet. There's still a lot of cleanup in this area, but things are working a little better than they were before.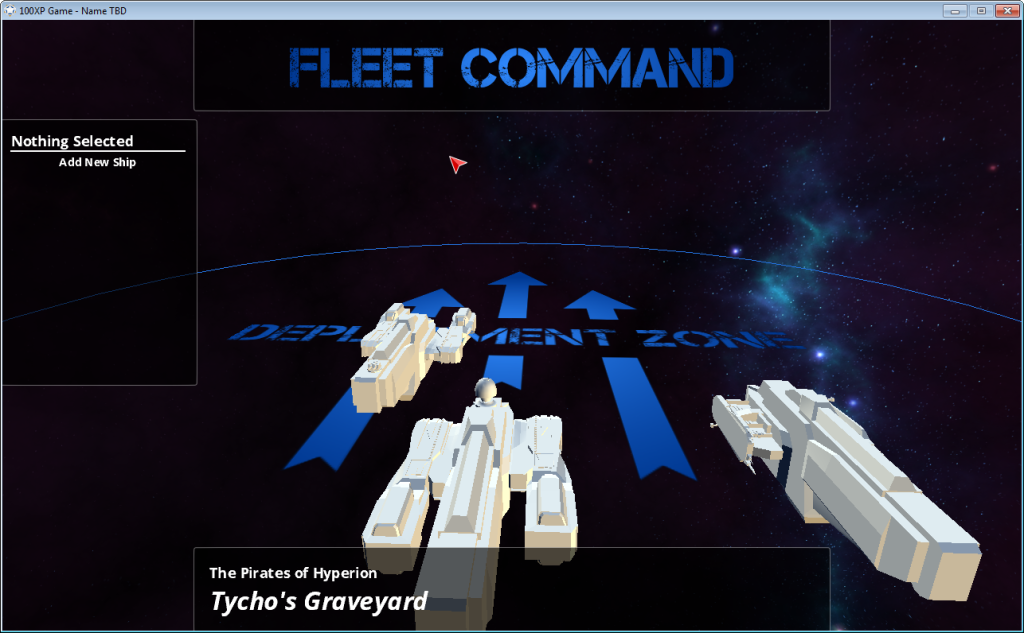 I feel like things aren't progressing quite as well as I'd like them to right now. I wonder if you guys are getting a little bored, since development is moving forward at what feels like kind of a slow pace… 😀